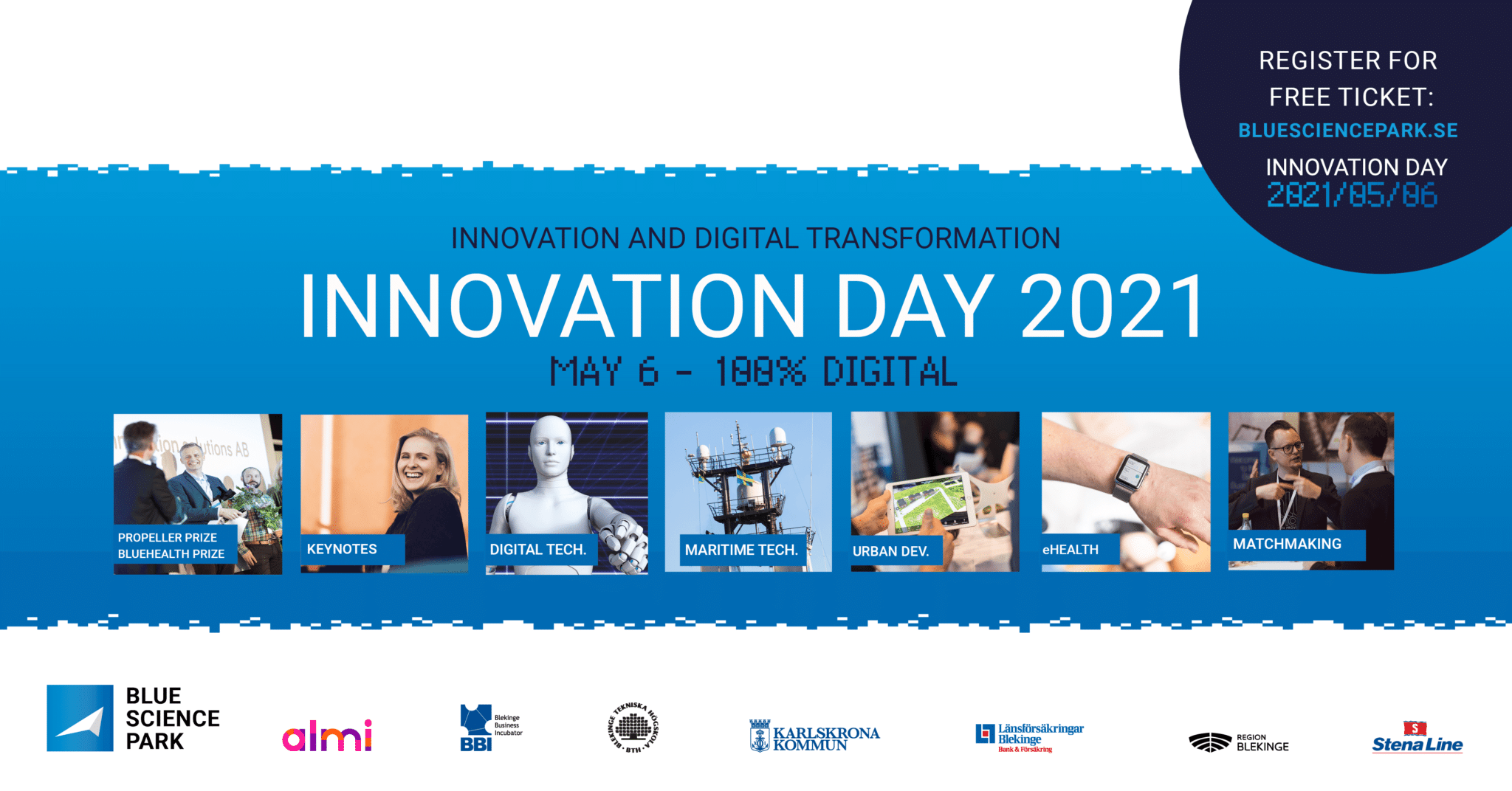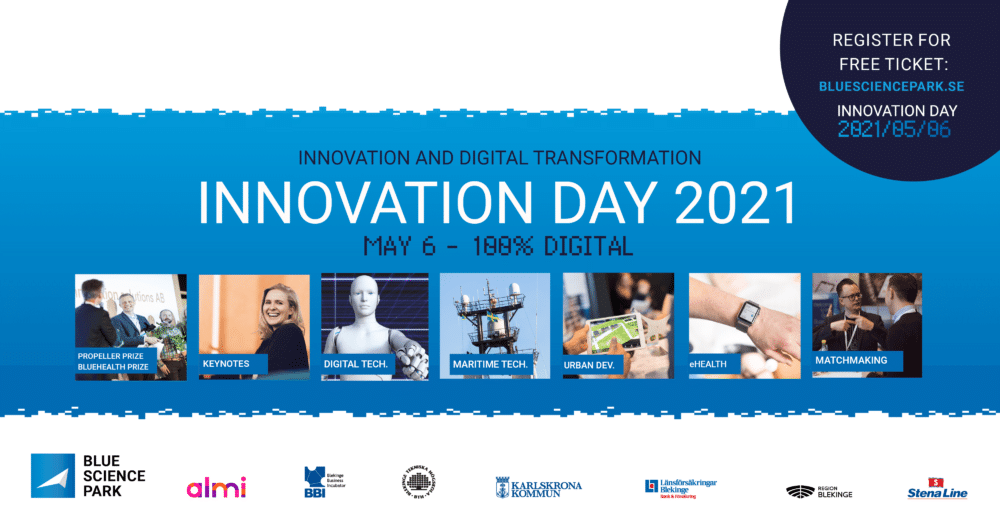 About Innovation Day
Innovation day is an annual meeting place in Karlskrona for business, academia and the public sector. Researchers, entrepreneurs, students, companies and employees meet to be inspired and talk about the future within the areas Maritime technology, Digitalisation, eHealth and Urban development. Together, we raise interest in innovation, digitalisation, research and development.
Organized by
Innovation Day is organized by Blue Science Park together with partners Almi, Blekinge Business Incubator, Blekinge Institute of Technology, Karlskrona Municipality, Länsförsäkringar Blekinge, Blekinge County Council and Stena Line.