For the sixth year, Stena Line is awarding the Stena Line Propeller Prize, the prize for young growth companies in the Baltic Sea region. Two companies, one in the field of Maritime Technology and one in ICT, win 100,000 SEK each.
The 6 finalists are:
Category Maritime technology:
Novige
Swedish wave power company from Västerås. Their product the NoviOcean Wave Energy Converter relies on several unique and patented innovations.
Onearc
Based in Gothenburg, Sweden. Onearc develop and sell handling equipment for ships in ports. Focus on shortening the port stay to reduce fuel consumption.

VesOPS
VesOPS from Svendborg, Denmark delivers software tools to help shipowners and operators to reduce their vessels carbon footprint.
Category ICT:
eCom Booster
Based in Sölvesborg, Sweden. A cloud service that focuses on facilitating administrative tasks for you who run e-commerce.

Renbloc
Company from Stockholm, Sweden that measures all energy sources including grid, letting you know your entire energy footprint and tracking the exact carbon consumption – In real time.
Hi unity
Hi unity from Karlshamn, Sweden works with renewal of the funeral industry with innovative products and digital technology.
The award can inspire more people to entrepreneurship
The applications for this year's award has come from various regions:
– It is great that this year we have received applicants from several different places – both locally and nationally in Sweden but also from our neighboring countries. By paying attention to this type of good ideas, we can inspire more people to entrepreneurship, says Charlott Clementz at Blue Science Park.
For more information
Charlott Clementz, Blue Science Park, 0708–286 220, charlott.clementz@bluesciencepark.se
Find out more about Stena Line Propeller Prize here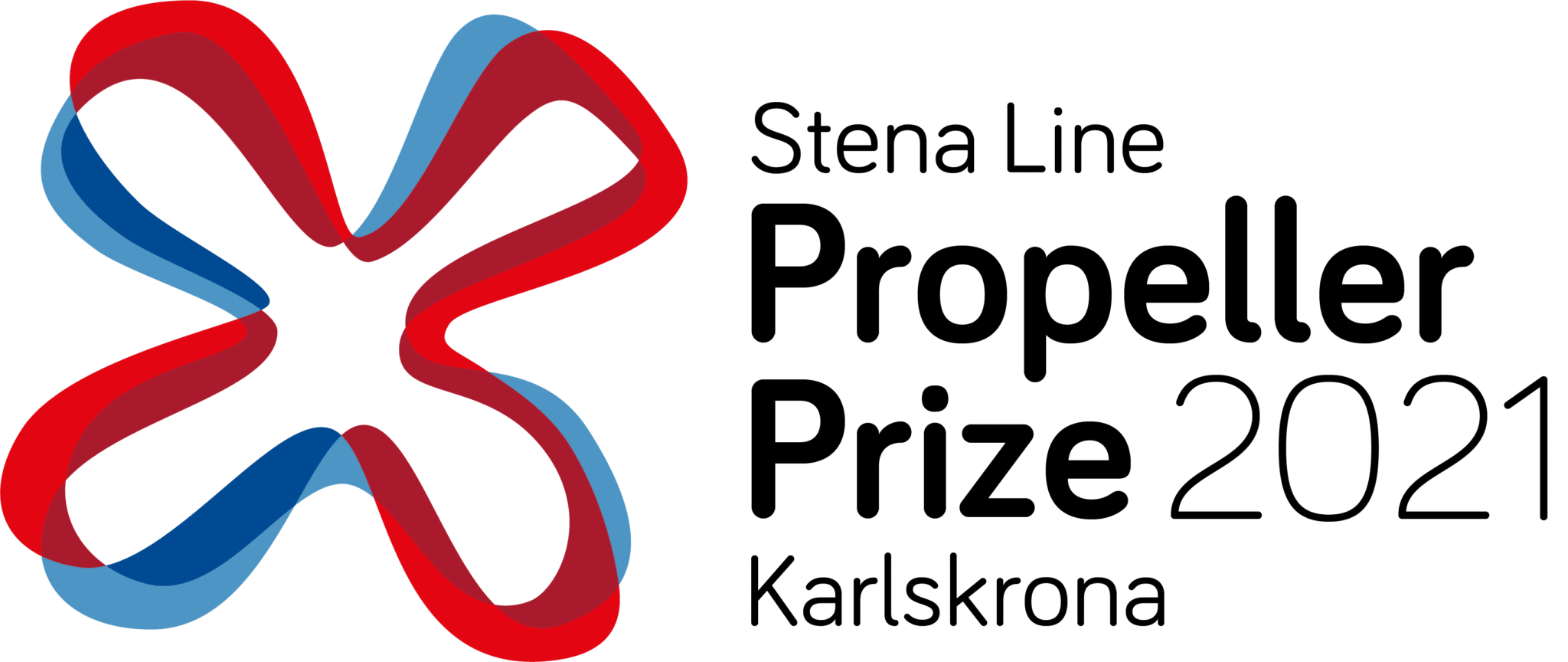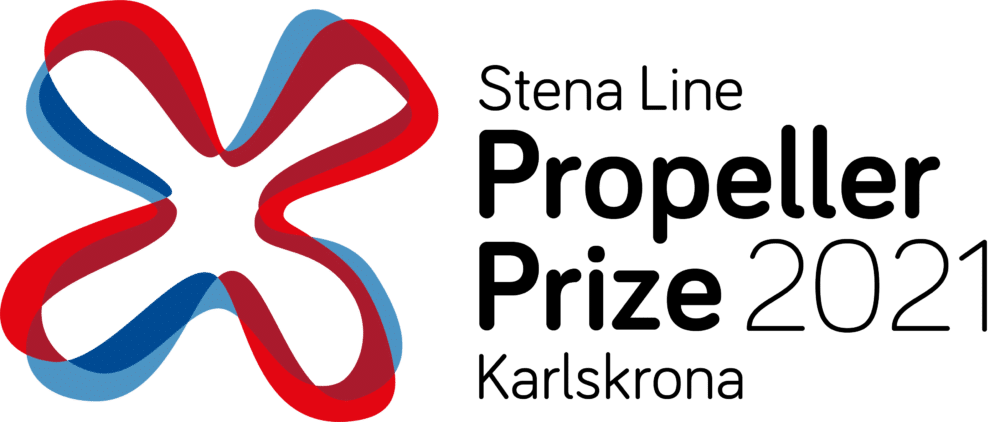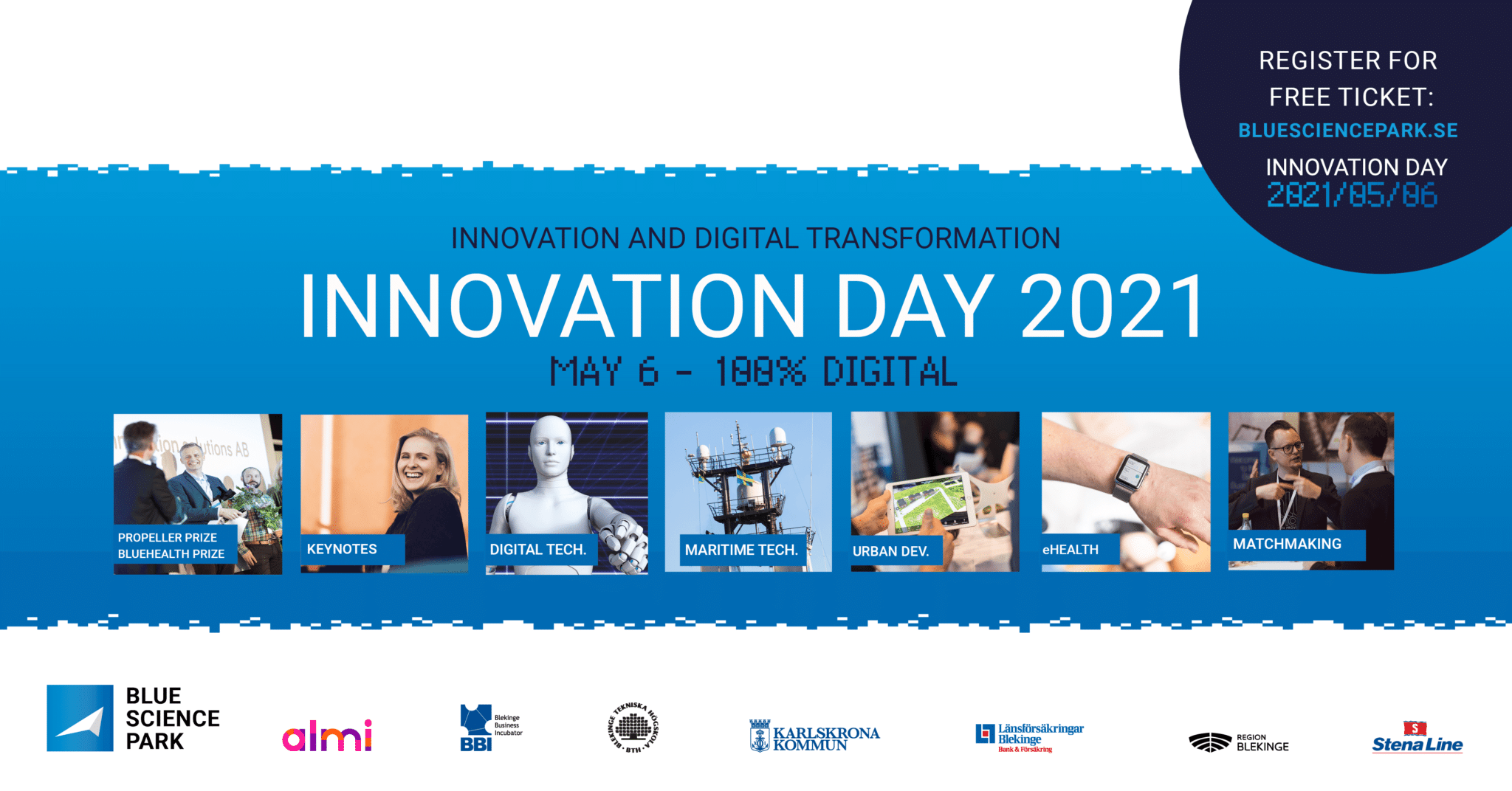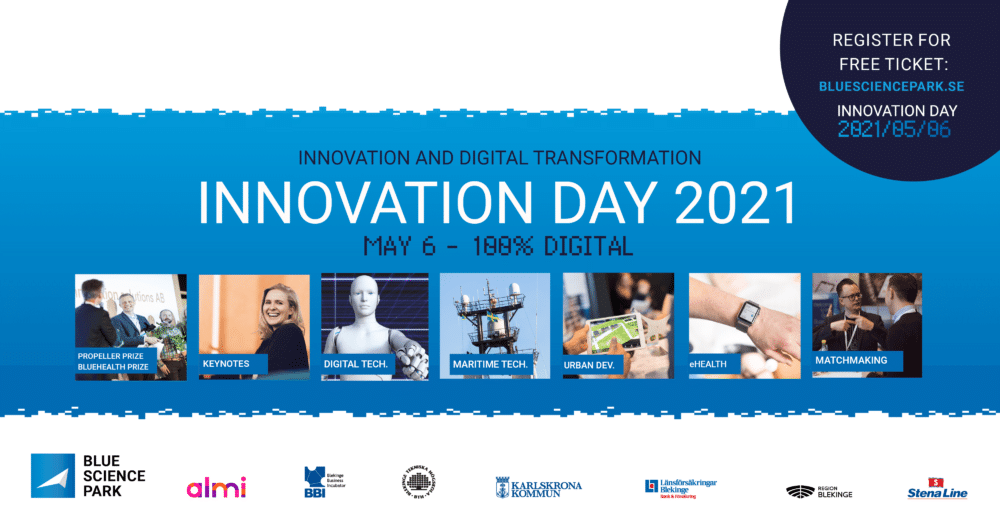 About Innovation Day
Innovation Day is arranged by Blue Science Park in collaboration with Almi, Blekinge Institute of Technology, Blekinge Business Incubator, Karlskrona Municipality, Länsförsäkringar Blekinge, Region Blekinge and Stena Line. The day is an annual international meeting place in Karlskrona for business, academia and the public sector. Researchers, entrepreneurs, students, companies and employees meet to be inspired and talk about the future in the areas of Maritime technology, Digital technology, e-Health and Urban planning. During this year's theme "Innovation and digital transformation", we together arouse interest in innovation, digitization, research and development. For program and registration, visit id.bluesciencepark.se